Gluten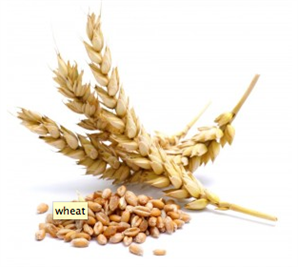 It seems to be that more and more people are finding they are sensitive to gluten. Ten thousand years ago there was no gluten grains . Wheat, rye, barley and triticale for example are relatively new grains. Although we have been eating these grains for thousands of years we are not designed to digest them for we have not had time to evolve our digestive systems to break down these foods. Every other protein we put in our mouths can be digested except GLUTEN. This is because we do not have the enzymes that fully dismantle it completely. These undigested peptides are perceived by our immune system as enemy and start an immune response. This response could be inflammation, autoimmune or neurological.
The big question is, why are we seeing more people reacting to gluten in a negative way? I believe it is in the manufacturing, genetic engineering and use of pesticides. Some wheat is also grown on soils used for canola in previous seasons. Canola is not a healthy product in any way. The new wheat contains more gluten then what our great grandparents consumed. This could be different in Europe for some clients at the clinic report that on holidays in Europe wheat foods are not causing the reaction they have to wheat here in Australia. I would love the farmers in Europe to chat to the Australian farmers to compare.
What if you are sensitive to gluten but not coeliac?
Is there such a thing as Gluten intolerance or Gluten sensitivity? YES there is and it is 6-7 times more common than coeliac disease. Firstly lets look at Coeliac - 95 % of Coeliac patients express HLA- DQ2 and the remaining 5 % HLA- DQ8. If you have these genes you are at risk of Coeliac disease but you may not have these but still react to gluten.. The problem is that often people are going by changes in the bowel villi but by then damage has been made that could have been prevented. So the message here is do not wait for the damage to the bowel to be detected- if you find antibodys or you feel better off gluten even still follow a gluten free diet.
The weird thing is some coeliac people can go for 70 years and then start getting reactions. This makes you think - what are the triggers: is it infection, stress, enzyme depletion, aging maybe. In the same light some people non coeliac that have always tolerated gluten start to react as they get older. One school of thought to why there is so many people being diagnosed either coaliac or gluten intolerant looks at blaming current engineering of our wheat in farming or is it that our ezymes deplete as we age and make gluten even harder to digest. Or is it processed foods, medicines and disinfectants/soaps effecting our microbiome negatively. The use of round up or glyphosphates on wheat crops in the last 15 years could be a big contributor to more gluten reactivity.
Coeliac disease is genetic so if someone in your family is diagnosed coeliac it is worth getting yourself checked and worth avoiding gluten or keeping it very limited. Coeliac disease is an autoimmune condition so is clearly different then gluten sensitivity BUT clinically there are many many similarities in the symptom pictures. Remembering as I mentioned above 6- 7 times more people react to gluten than straight coeliacs. Saying this I must emphasis if you are not coeliac and still get reactions or have inflammation in your body maybe it is best to avoid gluten or at least go organic. Remember our bodies do not break gluten down.
Some of the symptoms of gluten sensitivity are:
tingling in fingers
heartburn
depression
headaches
short term memory loss
mood swings
bloating
energy loss
inflammation
To stay off gluten is a lot easier to do than it used to be BUT choose your gluten free foods wisely.
Avoid gluten in: Oats, Wheat, Rye, Barley, Cous Cous, Spelt, Kumat.
The best gluten free replacements are: Buckwheat, Rice, Millet, Amaranth, Quinoa, Lupin.
The gluten free products I discourage are Corn/Maize flour, Potato flour, Tapioca flour, Arrowroot, Soya flour and Chickpea products. Read labels well.
A general baking flour replacement i recommend is a equally divided flour with rice flour, buckwheat flour and lupin flour. If you want to read our gluten free list click here. Try and choose the best alternatives and read labels clearly first.
If you have any questions please do not hesitate to ask your practitioners.