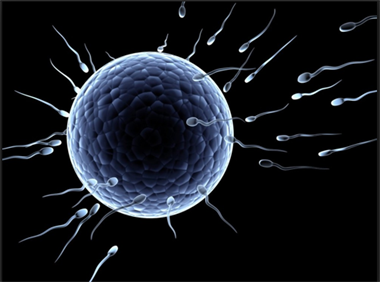 IT TAKES TWO TO TANGO!!!!
Your sperm is 50 % of your conception.

Normal Sperm = 20million /ml,
> 50% motility,
> 25% rapidly progressive,
> 60% normal forms.
Sperm damage is increased by lifestyle factors like:
Inadequate nutrition

Excess weight
Smoking and drug abuse
Excessive coffee and alcohol intake
Infections
High temperatures around the groin
Enlargement of veins within the scrotum
Lead Toxicity
Testicular abnormalities that are present at birth.
Sperm DNA fragmentation rates increase with a man's age. Fragmentation is when breaks occur in the sperms DNA strands which distribute the genetic code.
Up to 13% of infertility is attributed to cigarette smoking.
A child born to a male smoker is 4 times more likely to develop cancer in childhood.
Daily sex reduces sperm damage.
It takes 29 days for sperm to swim 100metres.
The fathers health plays a huge role in the health of the placenta too and this is the main nutrition to the baby throughout the second two trimesters of the pregnancy.
If there are sperm test results that are not ideal, the best recommendation is to repeat the semen analysis in four to six weeks to determine if the changes in morphology are temporary or permanent. Even with poor morphology, pregnancy may still be possible. A normal sperm test does not mean a male can not improve their health to optomize a healthy pregnancy. It is not just up to the female.
SPERM counts for 50 percent of conception.
It is normal for 1 in 5 sperm (20%) to have DNA damage but if there is more damage there is an increased risk of infertility and miscarriage.
Healthy babies come from healthy conception.
If a male improves his health, it will improve his fertility.
Nutritional support and lifestyle changes are the best ways to enhance your fertility today.
For quicker results in your fertility as a couple, do not forget that 50% of the conception comes from the male.
Here at Possum Hollow, with PRT we can specifically work out your requirements.
Reverse the aging of your SPERM today.
Phone Possum Hollow Natural Health Clinic on 9844 4881.