Why Maedy Does Not Eat Chicken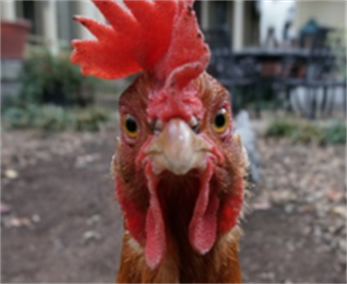 I am sorry to say I have not been able to find a source of chicken that i feel would enhance my family's health YET.
Firstly, I am not happy with the huge over crowded sheds with up to thousands chickens in each shed. Many chickens are given hormones to help them grow faster, antibiotics to keep them from getting sick. Poultry are fed with grains containing fertilizers and pesticides and due to overcrowding could be eating their own faeces. When chemicals, hormones and medications pass thru their systems and store in the fat this ends being our meal if we choose to eat chicken. The more antibiotics in our food, the more infections can become antibiotic resistant. Ironically thou the more overcrowded chicken sheds, the less vitamin D the chickens get, the more prone to infections chickens become. I also have a theory that the more hormones are in our foods the earlier children seem to be developing sexually. Why are so many more girls menstruating in primary school compared to 20 years ago? What are the grains that are fed to poultry? If it is soya based as suggested then this can be detrimental to many autoimuune conditons including thyroid conditions. Soya is estrogenic and can contribute to estrogen dominant conditions like PCOS, endometriosis, breast cancer and fibroids
FOOD forTHOUGHT.
If you choose to eat Chicken or Turkey or infact any meat it is really important to ask questons when you are buying. Chicken is one food group that should be organic. Organic chickens would hopefully result in less chemicals in to the animals you purchase. Organic labelling is however not a guarentee, so the best option is to buy from a local producer that you can visit and see the conditions for yourself.
We do not miss eating chicken and have a very balanced protein consumption without chicken. This article i hope makes you think about your food choices so you become more and more educated about these choices for your family.
Read, ask questions and you will make the right decisions.
Does the health industry care about our food? Does the food industry care about our health?
FOOD FOR THOUGHT.